ICCWIN Bangladesh Privacy Policy
This policy applies to all our websites, applications, products, or services that refer to this policy. What is the purpose of this privacy policy? It aims to give you a better understanding of these areas:
Our information collection process;
How we use the data we collect;
How information is shared;
Other issues of interest relating to the privacy and security of personal data;
What are the ways you can contact us.
If we make changes, we will notify you of this information. We will put a notice on the relevant page or by contacting you in other ways.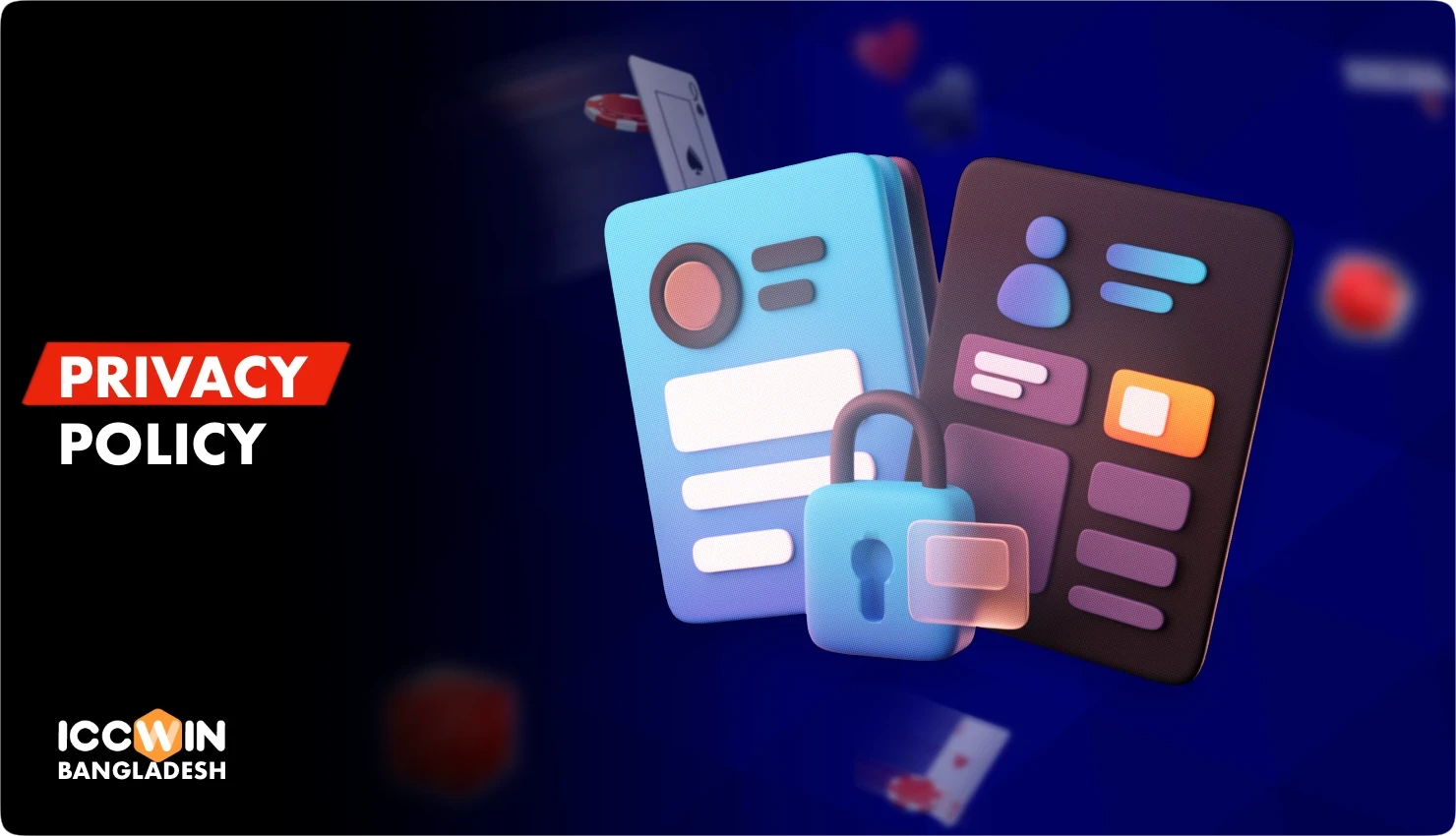 The information we collect
We collect the following types of data when you use Iccwin bet services:
Contact details, address, email, or telephone number may be requested from you when you use our Services. We may also ask you for any data needed to use our Services;
Such data includes traffic details, location data, and other communication data (including IP address and browser type) collected when you use the Services;
The name of the device, including a unique device identifier;
The number of pages visited in which content was viewed. Clicked links and buttons, URLs visited before or after using our Services;
All account transactions, including bank card payment transactions, are regularly analyzed to help us improve the Services we provide to you;
Your telephone or Live Chat conversations;
Your responses to marketing campaigns conducted by us or our third parties, i.e. opening/clicking such emails;
All of your social media profile details (names, photos, and other data you provide to us) when you connect to us or contact us via your social media account;
Information obtained as a result of profiling activities;
Information from third-party databases is used to comply with our legal obligations.
Third-party and publicly available sources
In fact, not all of the personal information we hold about you always comes from you. We may collect data from third parties, such as our service partner, service providers, and publicly available websites (e.g. social media platforms), to comply with legal requirements, to offer Services that may be of interest, to help us maintain data accuracy, and to provide and improve services.
Collecting cookies
We collect information about the use of cookies when you first visit the websites through your browser. We use cookies to provide you with the best possible customer service and use of access. Some cookies enable you to re-enter our websites without re-entering your password. This is controlled by the web server.
Account setup, verification, and management
We use your personal information, such as your personal name, email address, phone number, and details about your device. We do this to set up and administer your personal account, provide technical support and training, verify your identity, process billing information, and send you important account and service information. Also, to verify your age, and the accuracy of your registration detailsi n the event that financial institutions and third-party reference agencies may disclose such information to others, such as financial institutions or private reference services. Such a requirement is necessary to comply with our legal obligations.
Personalization
We use personal information to create personalized content which allows you to personalize your experience of our services. In this case, the processing is necessary to comply with our legitimate interests in delivering or presenting services to customers. For our legitimate purposes, we process personal information to assess and manage risk.
How is the information transferred?
It is no secret that your personal details may be transferred or disclosed to any company within the group, subject to an appropriate agreement to process this personal information.
Third party service providers and partners
The group may take on trusted parties to process your data in order to provide services. This includes customer support in information technology, sales marketing data analysis research, and surveys. Based on agreements between our partners we are required to pass on your information in order to calculate the fees and payments due.
Retention
We retain personal details for as long as we reasonably need it for legal or business purposes. In all non-regulated jurisdictions in which we operate, provided there are no legal or regulatory requirements or risk management reasons, we will retain your information for a longer period than 7 years after account closure.
Security
However, we recognize that the security and protection of your data on the internet are of great concern to our clients. We, therefore, need to ensure the security of your personal details before you sign up for an account. We are therefore fully committed to using security measures to protect your information from unauthorized access and to prevent the unlawful processing, disclosure, or destruction of data.